Red & Black Guitar
May 25, 2017

Baby Bird Commission
May 28, 2017
Recently I had the good fortune of receiving a commission from a health facility in Connecticut ! I will be posting the several works I have created for them.
This work is 24 X 36 oil on canvas .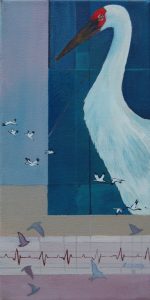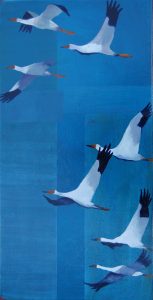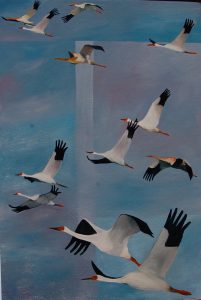 I have always been fascinated by cranes of all kinds even though they do not live in West Virginia! I spent high school in New Delhi India -maybe that experience has influenced my artwork quite a lot.
The migrating cranes in the Himalayas are often refered to as "Birds of Heaven " because they fly so high above the peaks.